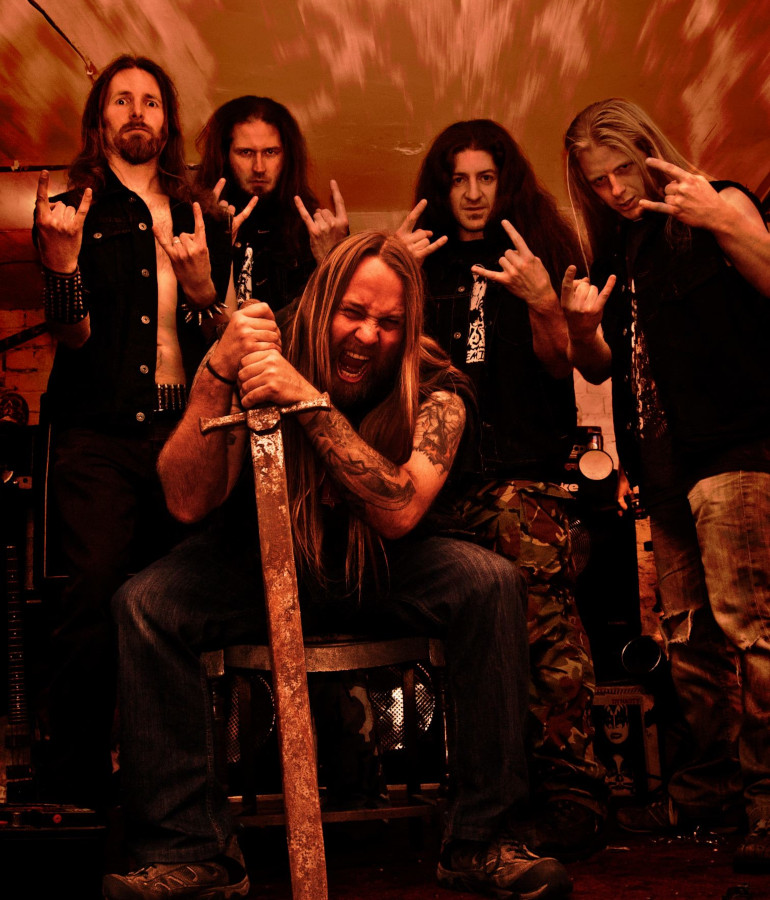 Conquest of Steel new album 'Of Fire and Steel' out in December
The UK's finest Heavy Metal Warriors Conquest of Steel are about to unleash their 4th album - the mighty 'Of Fire and Steel'!
Featuring 10 tracks of headbanging, fist pumping True metal, for fans of Manowar, WASP, Dio, Maiden etc etc, this is a True Metal lovers dream come true. Featuring soon to be live classics 'All Men Must Die', 'Horned Viper' and 'Bring the Thunder' alongside the epic 'Iron Fist on a Battlefield (of War), and the Metalicious 'Metal all the Time', this album is sure to be front and centre of any Metal Warriors record collection.
The album is to be released on No Face Records on the 2nd Dec 2013 and will be available on CD, limited edition coloured vinyl, cassette and digital download.
The album will be preceded by a digital download only single of 'All Men Must Die', featuring exclusive artwork. This will be released on the 4th Nov 2013.
Check out the studio taster video of tracks from 'Of Fire and Steel' here:
http://www.youtube.com/watch?v=UoyeIQq0VLw
For regular updates and info go to:
www.conquestofsteel.co.uk
www.facebook.com/conquestofsteel
Follow @conquestofsteel on Twitter!
Listen at:
www.soundcloud.com/conquest-of-steel